BEER... PUBS...

Welcome to beerintheevening.com
Officially the UK's biggest and busiest pub and bar guide!
Now listing over 45,000 venues, it's the perfect place to look for somewhere to eat, drink and socialise! Looking for somewhere to go?
Get started here...
Licensee or venue operator? Your venue not listed or want to manage your listing?
Click here...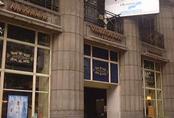 Random pub of the day for 18-8-2018:
Shakespeare's Head, Holborn
Africa House/64-68 Kingsway, London, WC2B 6BG
Latest comment about the Shakespeare's Head:
I returned here after a 5 year gap back in mid-October. It's a large Wetherspoons on Kingsway. My visit was on a Sunday morning. I arrived before alcohol could be served. But a 10 minute wait soon solved that problem. There were a few other people in having breakfast and other tourists arrived. But by and large, it was fairly quiet apart from one guy who was particularly friendly. But I think he had some kind of mental problem. The staff seemed to know him. Ales were Well's Banana Bread Beer, East London Jamboree, Adnams Young Henry's Newtowner & Tally Ho, Hogs Back Farnham White, Theakston Pink Grapefruit Ale, Greene King IPA, Banks's Arcadia, Truman's Dark Side of the Moon, Fuller's London Pride & Castle Rock Autumn Haze. The cider was Black Dragon. A slightly improved experience than my previous visit and certainly a decent ale selection.
What you've been saying about pubs:
I was a fairly regular customer here in the 1970s and 1980s. I remember Bass being a fixture, sold on stillage. The pub memorably featured ...more


Name: Metropolitan Bar
Location: Baker Street

can be very hit & miss on the ale front - not that cheap and indifferent service too. Handy for the station though


Name: The Thornbury Castle
Location: Marylebone

The Thai food is fairly simple but always very fresh and reasonably priced for the location. This is now probably one of the best in this part of ...more


Name: Barley Sheaf
Location: Liskeard

Perched high up in an unusual position in the town near the church. Inside is spacious and quite a cosy place with many nooks and crannies. ...more


Name: Fishermans Arms
Location: Golant

Popped in for a pint at lunchtime whilst on a walk. Location cannot be bettered with plenty of seating outside with a view of the river Fowey. ...more


Name: The Ferry Inn
Location: Reedham

Lovely pub on the River Yare next to the chain ferry. If you are approaching from Loddon you can park up and travel for free on the ferry if you ...more


Name: Yates's
Location: Colchester

Most liveliest karaoke bar in Colchester with the best karaoke Ive ever seen. They have a phone app so you can request your songs from your mobile ...more


Name: The Snowdrop
Location: Lewes

Expensive food & drinks, loved by DFL's. Opening hours suddenly much reduced and now don't open until 5pm Mon-Friday. Website suspended and ...more

Not that much seems to have changed from the reviews below, it seems. We called mid-afternoon last Sunday, and came upon what seemed to be a ...more


Name: White Horse
Location: Ditchling

We entered through a bead curtain, to find a normal, presentable pub yesterday lunch time. There seemed to be a restaurant annex too, but which ...more

As rated by beerintheevening.com users:
1
Name: The Cuckoo Inn - Location: Hamptworth
Address: Hamptworth, Salisbury, Wiltshire, SP5 2DU
Rating:
8.4/10
2
Name: The Fleece Inn - Location: Bretforton
Address: The Cross, Bretforton, Evesham, Worcestershire, WR11 7JE
Rating:
8.4/10
3
Name: The Old Poet's Corner - Location: Ashover
Address: Butts Rd, Ashover, Chesterfield, Derbyshire, S45 0EW
Rating:
8.1/10
4
Name: The Stanley Arms - Location: Portslade
Address: 47 Wolseley Rd, Portslade, Brighton, East Sussex, BN41 1SS
Rating:
8.1/10
5
Name: The Jolly Angler - Location: Manchester
Address: 47 Ducie Street, Ancoats, Manchester, M1 2JW
Rating:
8.1/10
6
Name: The Old Fire House - Location: Exeter
Address: 50 New North Road, Exeter, Devon, EX4 4EP
Rating:
8.0/10
7
Name: The Admiral Benbow - Location: Penzance
Address: 46, Chapel St, Penzance, Cornwall, TR18 4AF
Rating:
8.0/10
8
Name: The Blythe Hill Tavern - Location: Forest Hill
Address: 319 Stanstead Road, London, SE23 1JB
Rating:
7.8/10
9
Name: The Snickleway Inn - Location: York
Address: 47, Goodramgate, York, North Yorkshire, YO1 7LS
Rating:
7.8/10
10
Name: The Fox and Goose - Location: Hebden Bridge
Address: 9 Heptonstall Road, Hebden Bridge, West Yorkshire, HX7 6AZ
Rating:
7.8/10
11
Name: The Lamplighter - Location: St Helier
Address: 9 Mulcaster Street, St Helier, Jersey, JE2 3NJ
Rating:
7.8/10
12
Name: The Rose and Crown - Location: Huish Episcopi
Address: Huish Episcopi, Langport, Somerset, TA10 9QT
Rating:
7.7/10
13
Name: Sheffield Tap - Location: Sheffield
Address: Platform 1, Sheffield Station, Sheaf Street, Sheffield, South Yorkshire, S1 2BP
Rating:
7.7/10
14
Name: The Rat and Ratchet - Location: Huddersfield
Address: 40 Chapel Hill, Huddersfield, West Yorkshire, HD1 3EB
Rating:
7.7/10
15
Name: The Golden Rule - Location: Ambleside
Address: Smithy Brow, Ambleside, Cumbria, LA22 9AS
Rating:
7.7/10
16
Name: The Great Western - Location: Wolverhampton
Address: Sun Street, Wolverhampton, West Midlands, WV10 0DJ
Rating:
7.7/10
17
Name: The Coopers Tavern - Location: Burton-Upon-Trent
Address: 43 Cross Street, Burton-Upon-Trent, Staffordshire, DE14 1EG
Rating:
7.7/10
18
Name: The Narrow Boat - Location: Skipton
Address: 38, Victoria St, Skipton, North Yorkshire, BD23 1JE
Rating:
7.7/10
19
Name: The Kings Head - Location: Norwich
Address: 42, Magdalen St, Norwich, Norfolk, NR3 1JE
Rating:
7.6/10
20
Name: The Fernandes Brewery Tap and Bier Keller - Location: Wakefield
Address: The Old Malthouse, Avison Yard, Wakefield, West Yorkshire, WF1 1UA
Rating:
7.6/10
Recently added
The latest new pubs added by the BITE team:
Name: The Paul Pry - Location: Worcester
Address: 6 The Butts, Worcester, Worcestershire, WR1 3PA
Rating:
5.8/10
Name: The Talbot Inn - Location: Welshpool
Address: 16 High Street, Welshpool, Powys, SY21 7JP
Rating:
4.8/10
Name: Love and Rockets - Location: Aigburth
Address: 52 Lark Lane, Aigburth, Liverpool, Merseyside, L17 8UU
Rating:
7.0/10
Name: The Brook - Location: Worcester Park
Address: 181 Central Road, Worcester Park, Surrey, KT4 8DR
Rating:
no rating
Name: Towcester Mill Brewery Tap Room - Location: Towcester
Address: Chantry Lane, Towcester, Northamptonshire, NN12 6AD
Rating:
4.0/10
Name: Blackfriars - Location: Edinburgh
Address: 57-61 Blackfriars Street, Edinburgh, Midlothian, EH1 1NB
Rating:
4.0/10
Name: The Meridian Bier Cafe - Location: Ayr
Address: 2 Killoch Place, Ayr, Ayrshire, KA7 2EA
Rating:
5.5/10
Name: The Turks Head - Location: Leeds
Address: Turks Head Yard, Leeds, West Yorkshire, LS1 6HB
Rating:
no rating
Name: Black Swan - Location: Alnwick
Address: 26 Narrowgate, Alnwick, Northumberland, NE66 1JG
Rating:
no rating
Name: The Milk House - Location: Sissinghurst
Address: The Street, Sissinghurst, Kent, TN17 2JG
Rating:
7.0/10