BEER... PUBS...

Welcome to beerintheevening.com
Officially the UK's biggest and busiest pub and bar guide!
Now listing over 43,500 venues, it's the perfect place to look for somewhere to eat, drink and socialise! Looking for somewhere to go?
Get started here...
Licensee or venue operator? Your venue not listed or want to manage your listing?
Click here...
*According to Google Analytics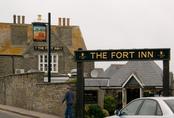 Random pub of the day for 27-8-2014:
Fort Inn, Newquay
63 Fore Street, Newquay, Cornwall, TR7 1HA
Latest comment about the Fort Inn:
Wanted to check it out cause of the high score on here. Cheap food place by the looks of it but an excellent tribute.
What you've been saying about pubs:
Name: The Quinton House
Location: Clifton

My correction on the last entry. A check with the website reveals that it ain't open Mon-Thurs lunchtimes. Phew; I was worried it had closed. ...more


Name: Blue Pig (Hungry Horse)
Location: Audenshaw

It surprises me that this place has never reopened. There are now 2 new estates being built close by that would serve this community really well. ...more


Name: The Queens Head
Location: Downe

Lovely country pub - won Bromley CAMRA pub of the year for 2014. Always has a Westerham ale or two on tap (the Summer Perle is to die for !!). ...more


Name: The Railway Inn
Location: Docking

The pub is unrecognisable from the last comment. It's a really nice village local with three excellent beers on handpump - Woodforde Wherry, ...more


Name: The Pulpit Inn
Location: Portland

Polite enough service but extremely crap beer. Why does anyone serve Doombar when it tastes nothing like real ale? There are so many local ...more


Name: The Lord John Russell
Location: Russell Square

As a visitor to the UK I do my best to debunk myths of Australian behaviour & try to live to the rule of not saying anything if its not ...more


Name: The Anglesea Arms
Location: Chelsea

Went here yesterday. Green King IPA (yuck), Truman's Swift and Wandworth's Wandle were available. Sharp's Doom Bar and another were off. I heard ...more


Name: The Boot
Location: St Pancras

Found this place a block or so from my hotel. Another back street local's pub, blokes playing cards and bantering solidly. Very pretty barmaid. I ...more


Name: McGlynns
Location: Kings Cross

On my recent UK visit I stayed briefly in the King's Cross area & discovered some new (for me) pubs near the hotel. I enjoyed McGlynn's ...more


Name: The Yellow House Bar and Kitchen
Location: Surrey Quays

No. Quite simpy not worth the visit. Odious staff, standard gassy beers. Not good, at all. Food, well, it's good, but damned expensive!

As rated by beerintheevening.com users:
1
Name: The Fernandes Brewery Tap and Bier Keller - Location: Wakefield
Address: The Old Malthouse, Avison Yard, Wakefield, West Yorkshire, WF1 1UA
Rating:
8.3/10
2
Name: The Old Poet's Corner - Location: Ashover
Address: Butts Rd, Ashover, Chesterfield, Derbyshire, S45 0EW
Rating:
8.1/10
3
Name: The Coopers Tavern - Location: Burton-Upon-Trent
Address: 43 Cross Street, Burton-Upon-Trent, Staffordshire, DE14 1EG
Rating:
8.0/10
4
Name: The Station Inn - Location: Whitby
Address: New Quay Road, Whitby, North Yorkshire, YO21 1DH
Rating:
8.0/10
5
Name: The Rose and Crown - Location: Huish Episcopi
Address: Huish Episcopi, Langport, Somerset, TA10 9QT
Rating:
7.8/10
6
Name: The Narrow Boat - Location: Skipton
Address: 38, Victoria St, Skipton, North Yorkshire, BD23 1JE
Rating:
7.8/10
7
Name: The Sussex Arms - Location: Twickenham
Address: 15 Staines Road, Twickenham, Middlesex, TW2 5BG
Rating:
7.8/10
8
Name: The Golden Rule - Location: Ambleside
Address: Smithy Brow, Ambleside, Cumbria, LA22 9AS
Rating:
7.8/10
9
Name: The Halfway House - Location: Pitney
Address: Pitney Hill, Langport, Somerset, TA10 9AB
Rating:
7.8/10
10
Name: The Cherub Inn - Location: Dartmouth
Address: 13 Higher Street, Dartmouth, Devon, TQ6 9RB
Rating:
7.7/10
11
Name: The Orchard Inn - Location: Bristol
Address: 12 Hanover Place, Bristol, Bristol, BS1 6XT
Rating:
7.7/10
12
Name: The Kings Arms - Location: Tring
Address: King St, Tring, Hertfordshire, HP23 6BE
Rating:
7.7/10
13
Name: The Blythe Hill Tavern - Location: Forest Hill
Address: 319 Stanstead Road, London, SE23 1JB
Rating:
7.7/10
14
Name: The Anchor and Hope - Location: Charlton
Address: 2, Riverside Walk, Anchor and Hope Lane, London, SE7 7SS
Rating:
7.7/10
15
Name: Ye Olde Black Boy - Location: Hull
Address: 150, High Street, Hull, East Yorkshire, HU1 1PS
Rating:
7.7/10
16
Name: Fanny's Ale And Cider House - Location: Saltaire
Address: 63, Saltaire Rd, Saltaire, Shipley, West Yorkshire, BD18 3JN
Rating:
7.7/10
17
Name: The Birkbeck Tavern - Location: Leyton
Address: 45, Langthorne Rd, London, E11 4HL
Rating:
7.7/10
18
Name: The Post Office Vaults - Location: Birmingham
Address: New Street, Birmingham, West Midlands, B2 4PA
Rating:
7.6/10
19
Name: The Rat and Ratchet - Location: Huddersfield
Address: 40 Chapel Hill, Huddersfield, West Yorkshire, HD1 3EB
Rating:
7.6/10
20
Name: Plough - Location: Worcester
Address: 23 Fish Street, Worcester, Worcestershire, WR1 2HN
Rating:
7.6/10
Recently added
The latest new pubs added by the BITE team:
Name: The Robin Hood Inn - Location: Penrith
Address: 51 King Street, Penrith, Cumbria, CA11 7AY
Rating:
no rating
Name: The Cosy Club - Location: Bath
Address: 20 Southgate Place, Bath, Somerset, BA1 1AP
Rating:
no rating
Name: Bowling Green - Location: Nantwich
Address: The Gullet, Nantwich, Cheshire, CW5 6DN
Rating:
no rating
Name: Yard of Ale - Location: Broadstairs
Address: 61 Church Street, Broadstairs, Kent, CT10 2TU
Rating:
no rating
Name: Badger - Location: Church Minshull
Address: Cross Lane, Church Minshull, Cheshire, CW5 6DY
Rating:
no rating
Name: The Waterloo Tavern - Location: Ashton under Lyne
Address: 490-492 Oldham Road, Ashton under Lyne, Lancashire, OL7 9QH
Rating:
no rating
Name: The Dog Beck - Location: Penrith
Address: 21-22 Southend Road, Penrith, Cumbria, CA11 8JH
Rating:
no rating
Name: The New Inns - Location: Brewood
Address: Kiddemore Green Road, Kiddemore Green, Brewood, Staffordshire, ST19 9BH
Rating:
no rating
Name: Hop and Vine - Location: St Austell
Address: Market Street, St Austell, Cornwall, PL25 4BB
Rating:
no rating
Name: Halfway House - Location: Ashton under Lyne
Address: 123 Whiteacre Road, Ashton under Lyne, Lancashire, OL6 9PS
Rating:
no rating