BEER... PUBS...

Welcome to beerintheevening.com
Officially the UK's biggest and busiest pub and bar guide!
Now listing over 43,500 venues, growing daily with over 1.5 million visitors on average each month* looking for somewhere to eat, drink and socialise! Looking for somewhere to go?
Get started here...
Licensee or venue operator? Your venue not listed or want to manage your listing?
Click here...
*According to Google Analytics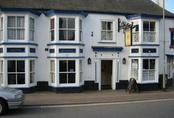 Random pub of the day for 31-7-2014:
Star Inn, Honiton
New Street, Honiton, Devon, EX14 1BS
Latest comment about the Star Inn:
Open as a Wetherspoon now. What a transformation. Packed at lunchtime, with any table grabbed as soon as it vacated. Food was good and the Jail ale well kept. One slight quibble. Some of the beers were off, but the pump clips were not turned round, even after the bar staff had told me they had run out.
What you've been saying about pubs:
Name: Cobblestones Inn
Location: Bridgwater

Inside the place is uninspiring, however it does have a reasonable courtyard which we did enjoy. Bridgwater has some pretty ...more


Name: The Malt Shovel
Location: Bridgwater

Big corner type pub on a main road. The pub is big enough to cater for all sorts from football fans to families having lunch. The place is ...more


Name: The Rising Sun
Location: Nutbourne

I worked at The Rising Sun over 20 years ago now and it was fantastic then. Seems like it hasn't changed and the standards still as good as ...more


Name: The Uxbridge Arms
Location: Notting Hill

Parochial locals bar where they will serve the regulars, or people they recognise, first even though you are the only other person waiting and ...more


Name: The Five Horseshoes
Location: Maidensgrove

I used to love this pub, but had a bad experience in 2011 - see below. Something recently pointed me to the Food Standards Agency site, where you ...more


Name: The Churchill Arms
Location: Kensington

Been in here once a week for the past month. Why this bar is in the Good Beer Guide is beyond me. Whichever cask beer I have tried has barely ...more


Name: Wellington
Location: Greenfield

Wendy has made yhis an amazing pub in the last year. Wayne now runs the Dicehearts on the Greenfield to Stalybridge road.


Name: The Gallipot Inn
Location: Hartfield

I simply echo the comments from "filf" 10 plus months ago...just might say excellent in general rather than pleasant. Helpful young bar ...more


Name: The Living Room
Location: York

CLOSED...Now another burger restaurant!


Name: The Old Crown
Location: Edenbridge

We stayed there one Saturday night. The room was excellent. Clear, bright and tidy. Breakfast the next day was very good and all in all we did ...more

As rated by beerintheevening.com users:
1
Name: The Old Poet's Corner - Location: Ashover
Address: Butts Rd, Ashover, Chesterfield, Derbyshire, S45 0EW
Rating:
8.3/10
2
Name: The Fernandes Brewery Tap and Bier Keller - Location: Wakefield
Address: The Old Malthouse, Avison Yard, Wakefield, West Yorkshire, WF1 1UA
Rating:
8.2/10
3
Name: The Post Office Vaults - Location: Birmingham
Address: New Street, Birmingham, West Midlands, B2 4PA
Rating:
8.1/10
4
Name: The Station Inn - Location: Whitby
Address: New Quay Road, Whitby, North Yorkshire, YO21 1DH
Rating:
8.0/10
5
Name: The Coopers Tavern - Location: Burton-Upon-Trent
Address: 43 Cross Street, Burton-Upon-Trent, Staffordshire, DE14 1EG
Rating:
8.0/10
6
Name: The Blythe Hill Tavern - Location: Forest Hill
Address: 319 Stanstead Road, London, SE23 1JB
Rating:
7.8/10
7
Name: The Narrow Boat - Location: Skipton
Address: 38, Victoria St, Skipton, North Yorkshire, BD23 1JE
Rating:
7.8/10
8
Name: The Rose and Crown - Location: Huish Episcopi
Address: Huish Episcopi, Langport, Somerset, TA10 9QT
Rating:
7.8/10
9
Name: The Sussex Arms - Location: Twickenham
Address: 15 Staines Road, Twickenham, Middlesex, TW2 5BG
Rating:
7.8/10
10
Name: The Golden Rule - Location: Ambleside
Address: Smithy Brow, Ambleside, Cumbria, LA22 9AS
Rating:
7.8/10
11
Name: The Halfway House - Location: Pitney
Address: Pitney Hill, Langport, Somerset, TA10 9AB
Rating:
7.8/10
12
Name: The Orchard Inn - Location: Bristol
Address: 12 Hanover Place, Bristol, Bristol, BS1 6XT
Rating:
7.7/10
13
Name: The Kings Arms - Location: Tring
Address: King St, Tring, Hertfordshire, HP23 6BE
Rating:
7.7/10
14
Name: The Anchor and Hope - Location: Charlton
Address: 2, Riverside Walk, Anchor and Hope Lane, London, SE7 7SS
Rating:
7.7/10
15
Name: Ye Olde Black Boy - Location: Hull
Address: 150, High Street, Hull, East Yorkshire, HU1 1PS
Rating:
7.7/10
16
Name: The Cherub Inn - Location: Dartmouth
Address: 13 Higher Street, Dartmouth, Devon, TQ6 9RB
Rating:
7.7/10
17
Name: Fanny's Ale And Cider House - Location: Saltaire
Address: 63, Saltaire Rd, Saltaire, Shipley, West Yorkshire, BD18 3JN
Rating:
7.7/10
18
Name: The Birkbeck Tavern - Location: Leyton
Address: 45, Langthorne Rd, London, E11 4HL
Rating:
7.7/10
19
Name: The Sair Inn - Location: Linthwaite
Address: 139 Lane Top, Linthwaite, Huddersfield, West Yorkshire, HD7 5SG
Rating:
7.6/10
20
Name: The Rat and Ratchet - Location: Huddersfield
Address: 40 Chapel Hill, Huddersfield, West Yorkshire, HD1 3EB
Rating:
7.6/10
Recently added
The latest new pubs added by the BITE team:
Name: The Robin Hood Inn - Location: Penrith
Address: 51 King Street, Penrith, Cumbria, CA11 7AY
Rating:
no rating
Name: The Cosy Club - Location: Bath
Address: 20 Southgate Place, Bath, Somerset, BA1 1AP
Rating:
no rating
Name: Bowling Green - Location: Nantwich
Address: The Gullet, Nantwich, Cheshire, CW5 6DN
Rating:
no rating
Name: Yard of Ale - Location: Broadstairs
Address: 61 Church Street, Broadstairs, Kent, CT10 2TU
Rating:
no rating
Name: Badger - Location: Church Minshull
Address: Cross Lane, Church Minshull, Cheshire, CW5 6DY
Rating:
no rating
Name: The Waterloo Tavern - Location: Ashton under Lyne
Address: 490-492 Oldham Road, Ashton under Lyne, Lancashire, OL7 9QH
Rating:
no rating
Name: The Dog Beck - Location: Penrith
Address: 21-22 Southend Road, Penrith, Cumbria, CA11 8JH
Rating:
no rating
Name: The New Inns - Location: Brewood
Address: Kiddemore Green Road, Kiddemore Green, Brewood, Staffordshire, ST19 9BH
Rating:
no rating
Name: Hop and Vine - Location: St Austell
Address: Market Street, St Austell, Cornwall, PL25 4BB
Rating:
no rating
Name: Halfway House - Location: Ashton under Lyne
Address: 123 Whiteacre Road, Ashton under Lyne, Lancashire, OL6 9PS
Rating:
no rating